DEPARTMENT OF SOCIOLOGY
Department of Sociology and Gender Studies
We award both undergraduate and graduate degrees through programs that provide students with necessary tools to analyze society, social structures and social interactions constructed between men and women, caste, class, race, ethnicity, religion or region. The goal of the Department is to promote equality, equity and human rights for all through education.
Mission
The Department promotes discussion and research on various social and gender issues. Our mission is to spread among the students knowledge of the social environment of their own country and the world as a whole. Besides, the Sociology and Gender Club of the Department encourages students' involvement in different co-curricular activities that help them to gain practical experience and to extend their creativity beyond the classroom.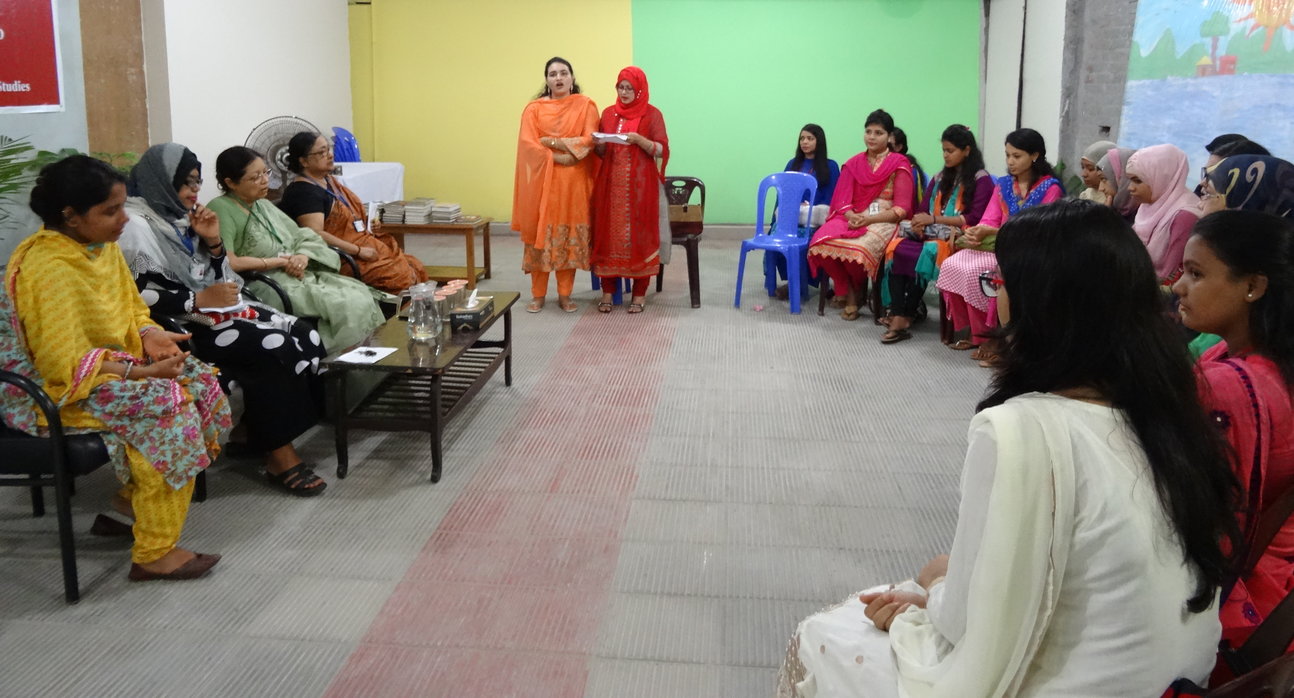 Objective
To equip students with the knowledge and skill to use sociological and gender concepts in analyzing social phenomena and to develop their creative thinking.

To produce graduates with adequate educational background and technical expertise who can accommodate themselves in different professions (teaching, social work, etc. and a variety of administrative and research occupations) in a highly competitive job market.
Present Status and Future Direction
Currently, the Department concentrates on putting particular emphasis on field-based research and organizing seminars, discussions etc. on contemporary issues besides theoretical knowledge. In future, the Department will continue to make greater efforts to achieve the highest level of excellence.
Medium of Study
The medium of instruction is both Bengali and English. Students may choose either language for writing their exams, class tests, assignments and giving presentations.
The degrees we award
Bachelor of Social Sciences (BSS) in Sociology and Gender Studies
Program Duration: Four Year, Total Credit: 126
Master of Social Sciences (MSS) in Sociology
Program Duration: One Year, Total Credit: 36
Master of Social Sciences (MSS) in Sociology
Program Duration: Two Year, Total Credit: 72